Princess Homayoundokht Kadjar
(b. Tehran, 1917, Niavaran Palace -- d. Geneva, 2011)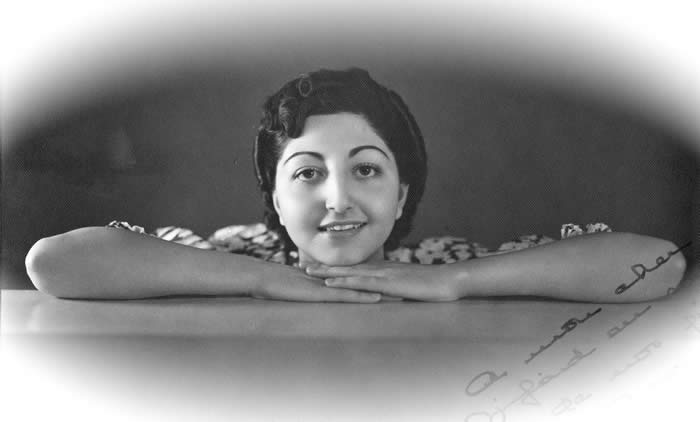 Princess Homayoundokht, Paris, 1940.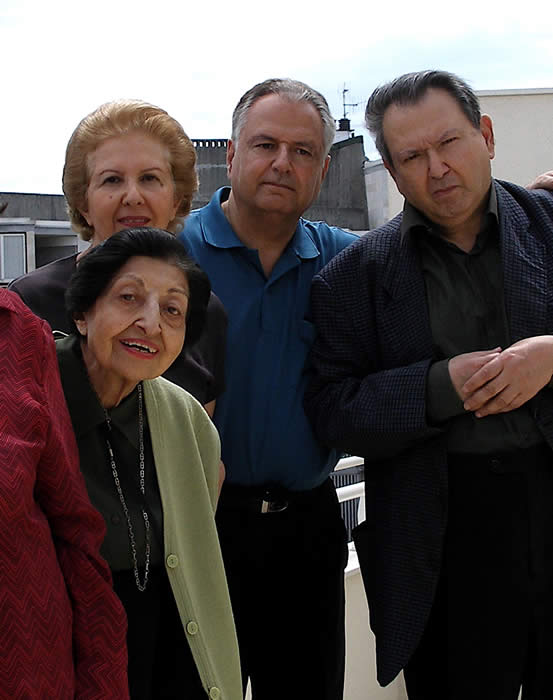 Princess Homayoundokht with children Chahla, Malek Iradj and Touradj (2010).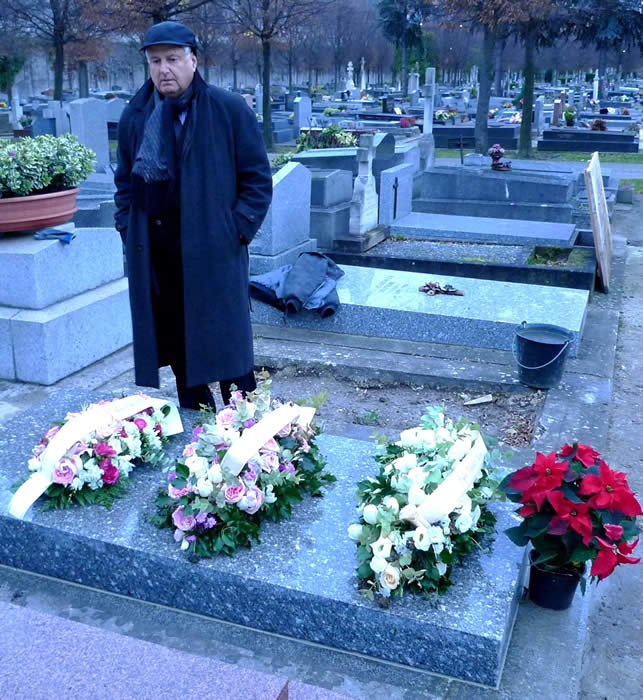 Malek Iradj at Princess Homayoundokht's last resting place, Cimetiere Nouveau, Neuilly-sur-Seine, December 2011.

Princess Homayoundokht Kadjar was born at Niavaran Palace (Tehran) on October 5th, 1917. Her father, Soltan Ahmad Shah, was eagerly expecting a son and had already chosen the name Homayoun, thus the name was changed to Homayoundokht at the birth of his third daughter.
Already at an early age she was sent to Belgium along with her two sisters, Princesses Maryamdokht and Irandokht and brother, Fereydoun Mirza, to the Dieterlin boarding-school where she finished her secondary studies. She then went to live with her mother Princess Khanoum Khanoumha Moezzi in Paris for a few years before departing to Tehran where she married Mr. Djafar Panahi, a member of the Iranian Majlis (Parliament). They had four children: Touradj, Chahla, Malek Iradj, and Shirine, all educated in France and in the US .
The family moved to the Paris area in 1950, close to Princess Homayoundokht's uncles, Soltan Mahmoud Mirza and Soltan Madjid Mirza, and Princess Homayoundokht stayed in her house in Neuilly/Seine till the year 2000 when she finally moved to the Geneva-Switzerland area, closer to her brother's family where she passed away in her sleep on December 8th, 2011 at the age of 94.
She has been buried in the Cimetière Nouveau in Neuilly where her mother and part of her family, (Soltan Mahmoud Mirza, Soltan Ali Mirza) are resting as well.
Princess Homayoundokht was the last surviving child of Soltan Ahmad Shah. With her passing no children of Qajar monarchs remain, though there are still grandchildren of Mozaffar-ed-Din Shah and of Mohammad Ali Shah alive. (See Kadjar (Qajar) Succession Page.)
She is survived by her children Touraj, Chahla, Chirine and Malek Iradj and by her grand-daughter Roxane.
BACK TO KADJAR SUCCESSION PAGE